There are a couple of pictures (I believe submitted by Guy Oseary) on twitter where Madonna revealed she's going to perform Revolver and it looks like she's going to have guns. I can already hear those stupid monsters saying "Ohh she copyin Gaga!" Ugh they make me sick!!
Do you think they would be that moronic?
Oh, who am I kidding?
We are talking about those retarded little monsters cunts!
Of course they will say stuff like that.
Kinda like this, in 2001, for the Drowned World Tour, right?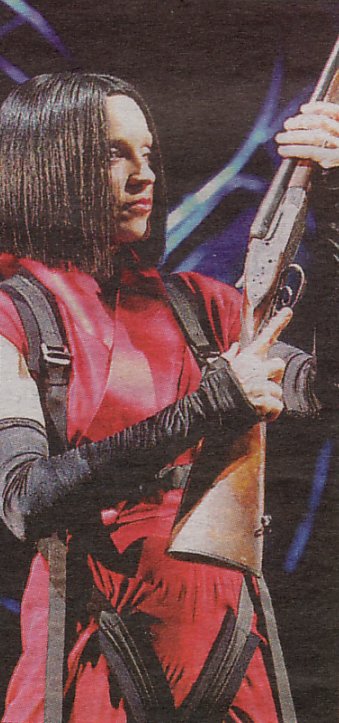 But you know, they are dumb. They won't be able to support their arguments. 
You see, the Born This Way Reductive Ball started on April 27th. And here's what we saw:
But Madonna's pictures, showing her in rehearsals with weapons in hand were published in early March!
This one one published on Madonna's official Facebook page on March 12th:
The following was published on her page on March 14th. Way before Gaga's tour:
So let them say Madonna "copied" Gaga because she holds a gun in her new show. When they say that, we'll remind them that it had been publicly disclosed that Madonna would be working with weapons on her show before Gaga's tour started.
The evidence is clear: she was rehearsing with them before Gaga's tour started.
But if they insist and say Madonna was copying Gaga in her "Monster Ball". Don't worry…
Just show them this video from 1990:
Above all, it's rather sad that they would imply Madonna was copying anyone with "guns" in her show. Remember, the song is called Revolver. Another song is called Gang Bang and it's about shooting her "lover in the head". The performance with guns is just logical.
And speaking of that… you know that singer who recently implies the Government wants to kill an alien who escaped? Tell me… who is the force that works for the Government in such situations? Oh, the military force.
Military?
Guns?
Gotcha:
Them little cunts will have to work harder…