The worst and the best of pop in one place.

FACEBOOK:
http://www.facebook.com/pages/Paws-Down-Little-Monsters/470135309671512
★
Well it's clear to ME that Madonna saw GaGa use guns in her show now, then got a time machine and went back in time eleven years and copied it. Because everyone knows that GaGa is the Queen of originality. :P
I am pretty sure those retarded little monsters morons actually believe that that is what really happened. 
Not to mention that Madonna's used guns in her shows for years - always in different contexts and story-lines: as a gangster, as a petty criminal, as a military, as a punk-rock geisha, and now, as a betrayed fugitive…
There's the Drowned World Tour - 2001:
There's the Re-Invention Tour - 2004: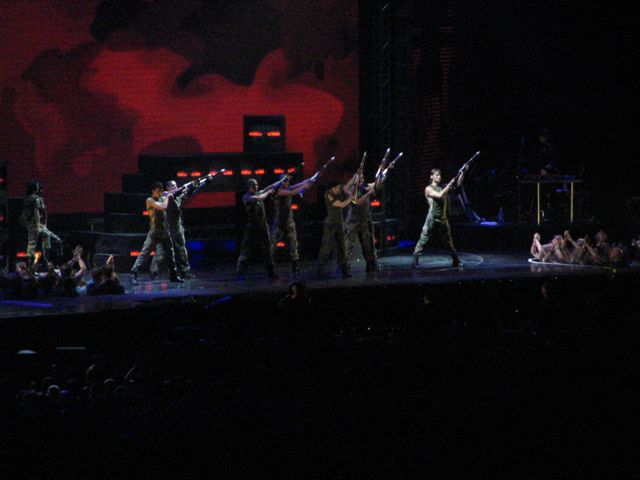 There's the Blond Ambition Tour - 1990:
There's the Who's That Girl Tour - 1987:
Not to mention those FABULOUS SHOES she wore in 2008: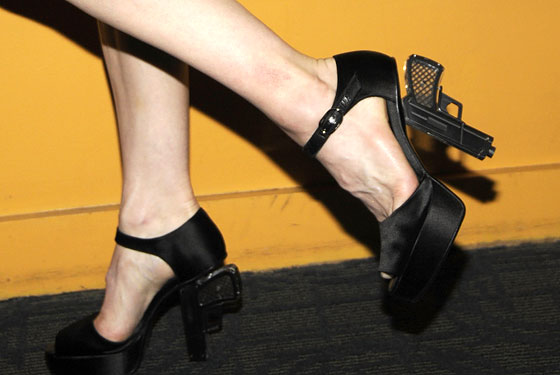 But, yeah, if those little morons want to say Gaga had a gun in her show before Madonna… okay.
But even RIHANNA did it better than Lady Reductive!
Abort Operation "Kill the bitch".
Mission accomplished by Madonna - years ago.
10 notes Tags: rihanna madonna lady gaga guns